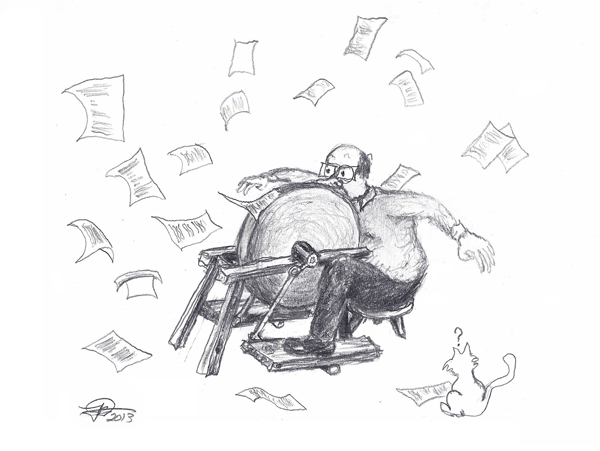 With the successful launch of the second book in the series, Rift in the Races, and book three, Hostiles, coming out later this year, I thought I'd take a moment to share what I envision for the series as it moves forward, and what my plans are around and beyond it. Rest assured, I won't be sitting around idly in 2013, and I will have my nose firmly to the grindstone of productivity.
I will begin this, however, by saying what I'm about to write is the concept, the plan, but not anything written in stone. While thus far, my outlines have stayed on course pretty well, what follows is simply a very likely scenario. I definitely want to leave myself wiggle room in what I put down here, so this information should be taken for what it is, a general summary of intent. Here is what I have in mind:
The Galactic Mage Series will be made up of three trilogies. The first trilogy is The Galactic Mage trilogy (yes, I have The Galactic Mage Series, with The Galactic Mage trilogy opening it and in which resides the first book, The Galactic Mage—it is so because it amuses me). The second trilogy will be the Tidalwrath trilogy, although that is a working title, and may change. The third trilogy has the working title of Pernie's Song.
After that, assuming I don't get hit by a train or some other event or twist of fate prevents me from doing so, I have ideas for other stories I'd like to write in the world within the books. I may come up with something for a fourth trilogy as I write through the next six books, but for now, I've only got the next two trilogies mapped to any degree of detail. Everything else is in concept notes only. I think I'd really enjoy doing a prequel, particularly a prequel (or trilogy) written around the character of Ilbei Spadebreaker, whom I really enjoy writing. I think spending some time with him before the complications of the Earth fleet arrival would be fun. These stories would be pure fantasy, no science fiction, and I could play with some of the profanities and axioms of Prosperion and give them some tangible "reality."
Beyond that, I will have to see. I'm sure there are some "adventures of Citadel" type stories I could write, but if I'm being honest, I don't have the next six books so tightly outlined that I can be sure Citadel won't have been destroyed or subsumed by some cosmic something or other. Or the universe could have ended. Or something else. So, all I have for now is that as an idea.
More immediately, the third book of the first trilogy, Hostiles, is well in the works. I've already written the first draft of it and will be revising it for the next few months (I will begin in earnest on that tomorrow). I have the core concepts outlined for the Tidalwrath and Pernie's Song trilogies, and will be adding flesh to those along the way as I revise Hostiles. Cris Ortega has agreed to work on the cover for Hostiles, and we will be working on concepts and layout starting sometime in the next few weeks.
Additionally, I have a non-series book, a contemporary fiction novel called A Fish Story that I will put the last revisions on while Hostiles is with my editor. Hopefully it will be out shortly after Hostiles is released this summer. I'd like to get A Fish Story out by September or October if possible.
Depending on what happens over the course of this year, I might even put together a box set of the opening trilogy of TGM Series, or at least an "omnibus" edition for Kindle and Nook. I'd also really like to get audio book versions made, but they are really expensive to get done well. So, we'll see. All of that depends on a lot of things happening first.
Bottom line is, my work is cut out for me this year. Hopefully Rift in the Races will have a good run and the series will continue to sell well enough that I can keep going on this insane, wonderful ride writing full time. I realize it's pretty crazy to put all my financial eggs in the one basket of this series, but if you don't chase your dreams for real, then that's all they'll ever be, dreams.