Welcome to the writing home of author John Daulton, including the best selling Galactic Mage series!
LATEST RELEASE: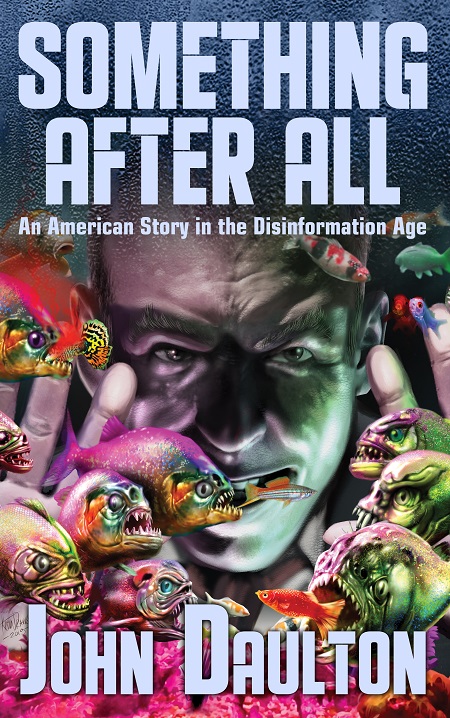 Dean Sardelle is on a voyage through industry, espionage, alien sex cults, suicide, and a murder; and somewhere between truth and deception lies salvation for his family. Or not.
***
The Galactic Mage Series
4,000 Pages of Awesome. And more on the way. Book 6 in the main series line is underway (follow progress on the Alien Outcomes page linked below). New series novels and prequels will appear here as they come out.
The Galactic Mage – Book 1
An intergalactic fairytale begins on the distant world of Prosperion, where a wizard seeks to invent magical space flight. He and his faithful dragon encounter aliens, warfare and one feisty Earth girl.
Rift in the Races – Book 2
The destinies of two human-inhabited planets cannot collide without conflict. Mistrust, misunderstanding and outright deceit bring chaos to three worlds.
Hostiles – Book 3
Death fills the galaxy. Worlds are at war. The clash of magic and technology heightens as the Hostile threat may prove the end of humanity. And if that's not bad enough, someone has summoned demons into the mix.
Alien Arrivals – Book 4
New hope rises from the ashes of war. With new hope comes new opportunities and new beginnings—not only for the kind and curious, but for the jealous, the selfish and the power starved.
Dance of Destinies – Book 5
Altin and Orli are in trouble. New alien enemies threaten, while underworld powers on Prosperion and Earth move in the shadows of the distraction. Hope lies with Roberto and the hot-chick crew of the Glistening Lady—and, perhaps,  more than a little with the child Pernie.
Alien Outcomes – Book 6 – expected some time before I die
Book 6 is the third book in the second trilogy of this epic science fiction and fantasy tale, bringing together the many threads that began with The Galactic Mage. It's probably going to be two books now, since it's already at 1250 pages (as of August 2019) and I'm not done yet. I'll get Part 1 out as soon as I can.
Ilbei Spadebreaker and the Harpy's Wild – Series Prequel
The cantankerous warrior and his company of recruits seek the source of evil plaguing a mining town. It's a real pickaxe-through-the-head wild ride as these loveable characters face brigands, brutes and … birds?