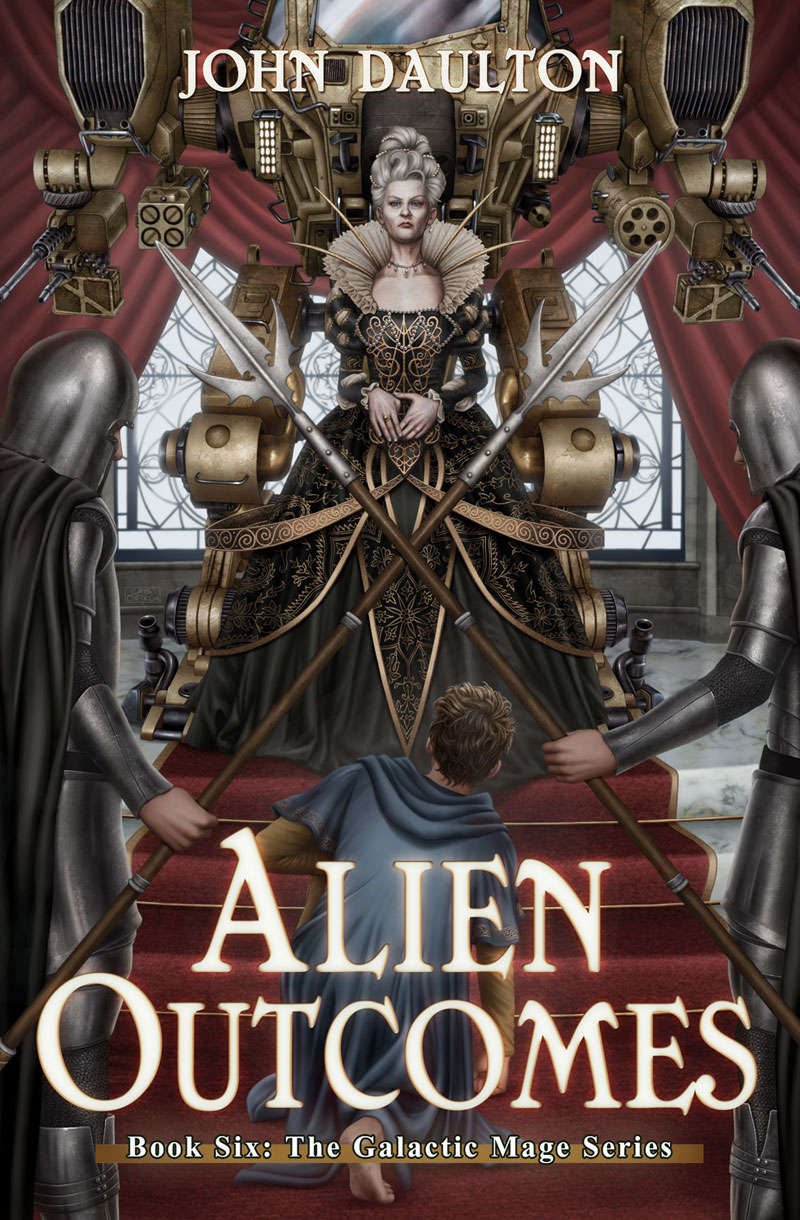 ALIEN OUTCOMES – TGM 6
Alien Outcomes – Book 6 of the The Galactic Mage Series.
The rules have changed. For everyone.
Traveling through the wormhole exposes Altin, Orli, and the Glistening Lady's crew to the threat of the new race of aliens, known simply as Jellies. The Jellies hold power far greater than any force the people of Earth, Prosperion, or their two Hostile allies, Blue Fire and Yellow Fire, have encountered before.
Making matters worse, with the War Queen deposed, the Marchioness has placed herself on the throne. The usurper thrives in the ensuing chaos, and she profits greatly from the war between the NTA and Mexico on Earth—all while calling herself neutral and funneling power from Prosperion's magic guilds to her loyal servants Black Sander and Ivan Gangue. She will soon be the most powerful human amongst the stars.
And who is there to oppose her? Pernie is stuck on Earth, and even with the help of her friend Jeremy, she is still subject to an oppressively inquisitive NTA. And Altin and Orli can't help on Prosperion unless Roberto and his crew can get them back from the Jellies, who dominate the stars beyond the wormhole.
Alien Outcomes is the ultimate battle of good and evil, where the strength of truth, love, and civility clash with the power of brute force, domination, and lies. In a universe where ideologies are mere words on scrolls or computer screens, such distinctions get lost in the fog of war. Can there really be a "winner" at all?
​​​​​​​Alien Outcomes is book 6 of the Galactic Mage Series. It is the third book of the second trilogy, bringing the main series storyline to a close. More books may follow, but the original concept is now complete.
Sign up for author news and future releases HERE.