RIFT IN THE RACES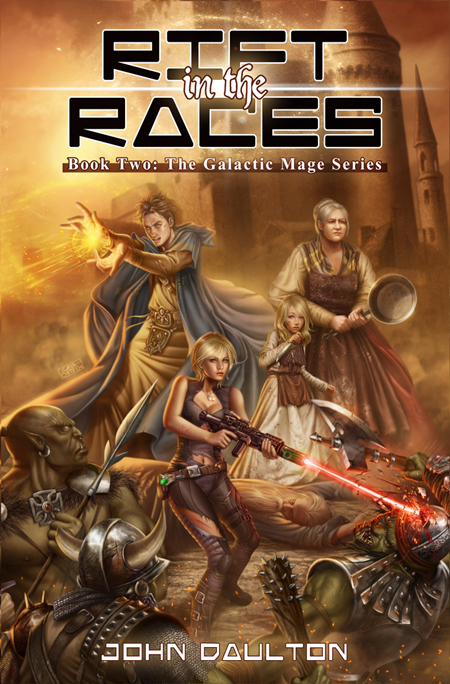 Rift in the Races follows the continuing story of powerful Prosperion sorcerer Altin Meade and feisty Earth-fleet officer Orli Pewter in the fight against the mysterious alien Hostiles.
The Earth fleet is now moving to take advantage of its recent victory. With better combat strategies and Prosperion wizards only a blink away, the time has come to finish the job they set out to do: destroying the Hostiles. But complications arise.
Altin's discovery of space-traveling humans from distant Earth has threatened ancient and foundational beliefs for the people of his world. The shockwaves from this revelation begin to unravel a long-standing but precarious balance of power. With her eyes to the sky and all its galactic possibilities, Prosperion's War Queen soon finds her realm on the brink of chaos.
Together, Altin and Orli must once again find a way to mediate the forces of pride, frustration and fear between their two peoples, or both planets will be destroyed. What ensues is an action-packed, laser-blasting magic ride through space, war, romance and conspiracy—a thrilling tale of alliances and alien hostility.
Sometimes "alien hostility" is a matter of perspective.