Rift in the Races Now Available
Wel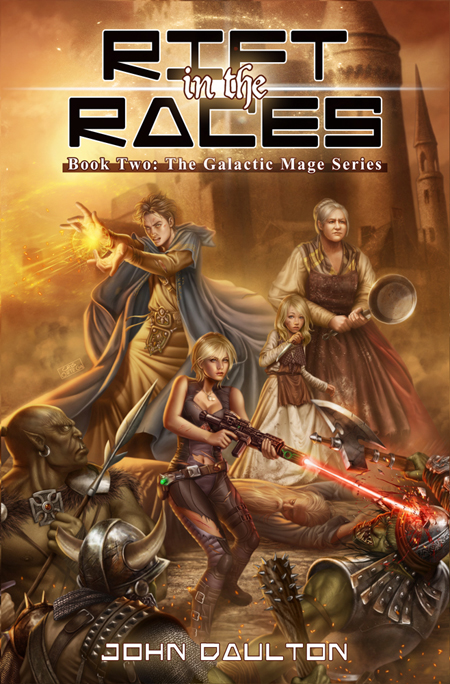 l, all the parts are in place and its finally ready to go. The book is available for Kindle now (here's the link right to it) and Nook (link here), and will be shortly for paperback on Amazon. Kindle updates pretty quickly, they said it would take 12 hours, and yet it's already up. Nook says awhile too, and they did take a day and a half on "Auction Yard," so you never know, but it was up within four hours. The paperback version is hard to say. They tell me it could take "5 to 7 business days" but for the first book they said that and it took about eight hours. I actually didn't know that and didn't even promote the dang book for a couple of days, and had all my "new release" marketing set for January 15 of last year, and the book was out by the 9th. Rather than do that again, I've decided to roll it out as it becomes available. So, there you have it, book one is up and running, even if some parts are running slightly sooner than others.
For your viewing enjoyment, here is the full artwork, since most readers go with Kindle and never get to see all of Cris Ortega's amazing work.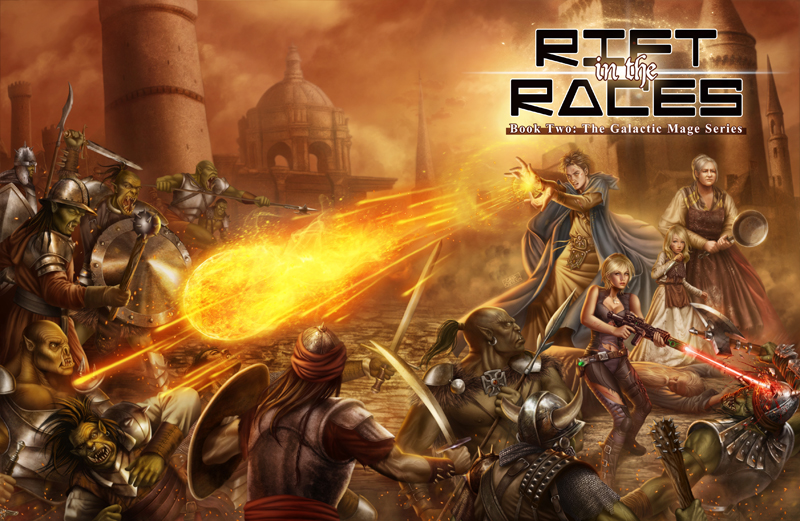 Isn't that awesome?
For everyone who was so super supportive along the way, thank you. I know some people are expecting an email notification when the book is out, and I will be sending one, but not until all three versions are available. So, if you happen to be seeing this blog entry and wondering where your email notice is, that will be arriving very soon. I didn't forget.
I hope everyone enjoys this story. It's 810 pages of science fiction and fantasy action and adventure. I'm very pleased with it. I like it even better than the first one. And don't forget, if you do like it, TELL SOMEONE!!! And, if you have the time, consider writing your opinions, good or bad, on Amazon. Reviews help a lot (obviously good ones help more than bad ones, but I'm not going to tell you what you have to say either lol).
Thanks again, and remember, beware the coconuts!