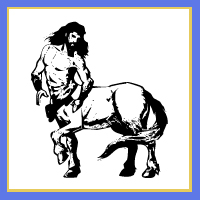 Book Review: Unnatural Selection, by Thomas Pryce
This book has some of the best, most entertaining and even-laugh-out loud similes I've read in a long, long time. Thomas Pryce is a guy who has such a deft voice and a broad reach when it comes to comparative statements, I found myself completely envious. There's so many it's hard to pick even just one to show, but I'll go with this one, since I think I liked it best, and I don't think it will ruin anything for you:
Even more telling, the other dog had stopped barking, and now circled sheepishly, its tail pinned tightly between its legs. You'd think it'd just seen the K-9 equivalent of a ghost, an apparition of Michael Vick holding jumper cables perhaps.
That's just one out of many. Many! I read through this book and just kept getting these little hits of joy from that sort of stuff, and it was from that stuff that I found my main enjoyment of the novel. Continue reading Book Review: Unnatural Selection, by Thomas Pryce →