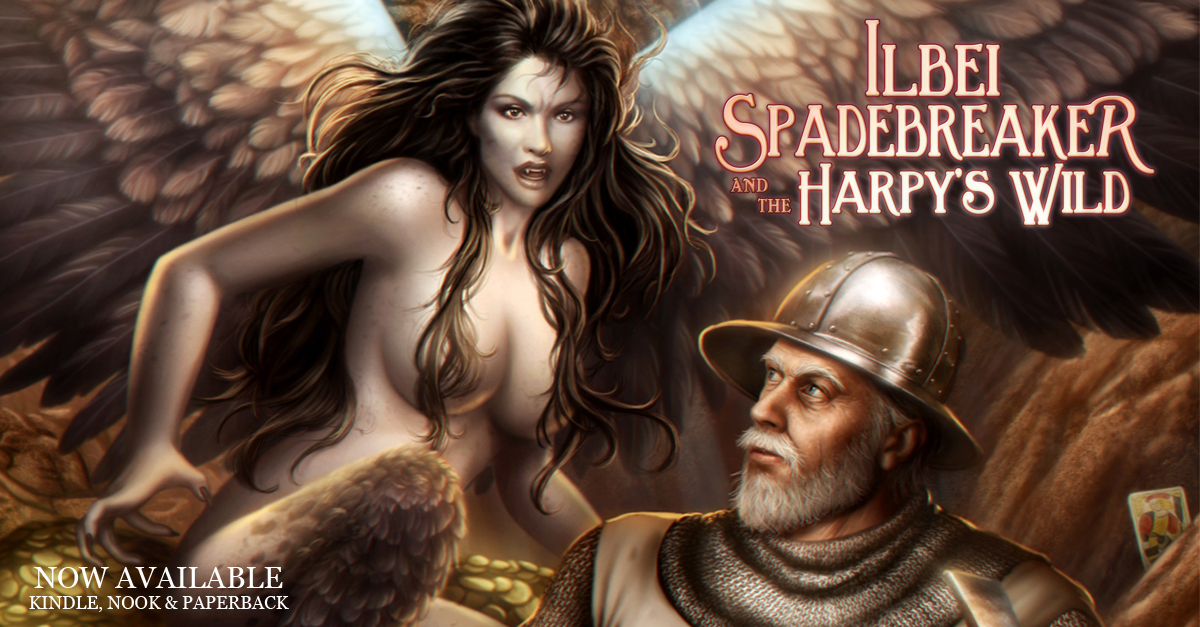 I am happy to announce that the Ilbei Spadebreaker and the Harpy's Wild is out. It's currently available on Amazon for Kindle and in paperback, and it's up at Barnes and Noble for the Nook. I will have versions available for Kobo and Google Books and possibly iTunes in the near future, but for now, that's where it is, so grab a copy. I hope you laugh and have fun with this one. I tried to make it both funny and a cool adventure story.
I sent out an email today to announce it, so if you are on my email list and haven't checked the email yet, still go look at it. There's a surprise in there for people on my list that nobody else will get to see for at least another month. So even if you have already popped over to Amazon and got your copy, still open the email and check it out.
On a related note, well, if you check that email you'll see why it's related, I posted the image you see at the top of this post onto Facebook today to announce the launch. I had to laugh, because the first comment I got on it said, "Wow! She's got a nice pair of wings." I was still chuckling about that ten minutes later. I suppose that probably makes me immature or something, but I can live with that.
So that's my big news. I'm super excited. Hopefully everyone who has been following the series will grab a copy and enjoy it. Thank you for supporting my series and my work. And if you are the reviewing sort, thank you for your reviews on Amazon or B&N. Those help a ton as well.
If you want to see the book description, you can check it out in the bookstore tab up top, or go straight to it from HERE.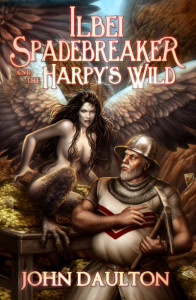 Buy it on Kindle HERE
Buy it on NOOK HERE
Buy it as Paperback HERE